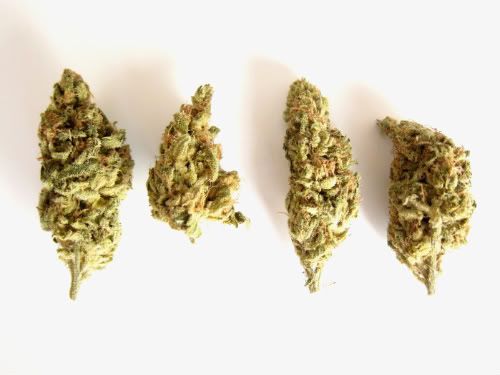 4 nugs of Peanut Butter Goo
today i picked up a new Indica strain called Peanut Butter Goo. when i saw the name i was already sold. since college, the necessity of meals requiring zero kitchen skills (and zero kitchen equipment) has made peanut butter a staple in my diet. oddly enough, the dependency has turned into love. before i could even ask to take a look at the strain, the budtender told me it was his favorite and that i had to try it.
i've only had a couple of very small hits of Peanut Butter Goo thus far, so a review will come later. but i wanted to share my first photo of it - oh yeah, it SMELLS like peanut butter! almost buttery.